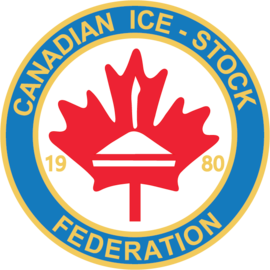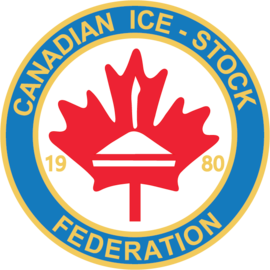 Ice Stock Sport is a winter sport that is somewhat similar to Curling and Bocce.
Although the sport is probably much older, the first proof of it was seeing in paintings in the 16th century.
It was not until the 1930's that the sport became organized.
It was in 1934 that a German Federation was established 2 years later the German Championships came to be.

Like Curling, ice stock sport is played on ice and involves sliding a heavy object (the stock) in the direction of the target. Unlike curling, the stock is much lighter, weighing on average under 10lbs and the stock comes with a handle that the competitors swing back and forth before releasing onto the ice. Similarly to Bocce, this target (the daube) moves when it is hit and points are scored by the stocks closest to it once all players have had their turn.
Although sport was primarily played in Germany, Switzerland and Austria, it is now played all over the world. The first World Championships were held in 1983 after the International Federation of Ice Stock Sport (IFI) had been established. Over the years the sport has evolved to include playing on surfaces other than ice. With the ability to change parts of the equipment, ice stock sport can be played all year round on surfaces such as asphalt, concrete and paving stones.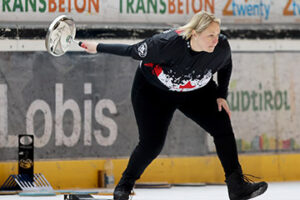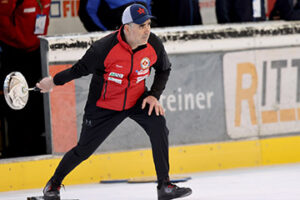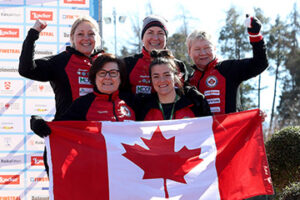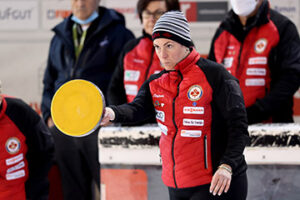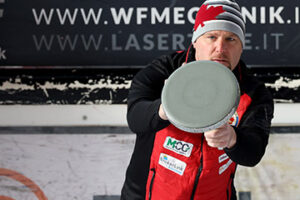 Like many other sports, the big dream is to be in the Olympics representing your Country. Ice stock sport has been a demonstration sport twice in the past;
Garmisch 1936 & Innsbruck 1964
For years, IFI has been working very diligently to have Ice Stock Sport become an Olympic sport. It is with great pride that in July of 2018, the IOC recognized Ice Stock Sport as an Olympic Sport. Our goal is to have Ice Stock Sport be an Olympic Sport in 2026.
Our Sponsors & Supporters
Thank you for believing in us!
To our valued sponsors,
The 2022 World Championships are now finished, and most of the team has arrived home from Italy.  I have attached a media release summarizing the events that took place and some future events that we are looking forward to.
This event could not have taken place without your support. If you would like to view some of the events through our facebook live videos or see some of the great photos from the events, they are all on our Federation Facebook Page.